You just booked that vacation and are ready to start packing your bags. Wouldn't it be fun to throw some tropical vacation themed underwear or panties into your bag as well? What about matching pairs for you and your special someone? How fun would that be?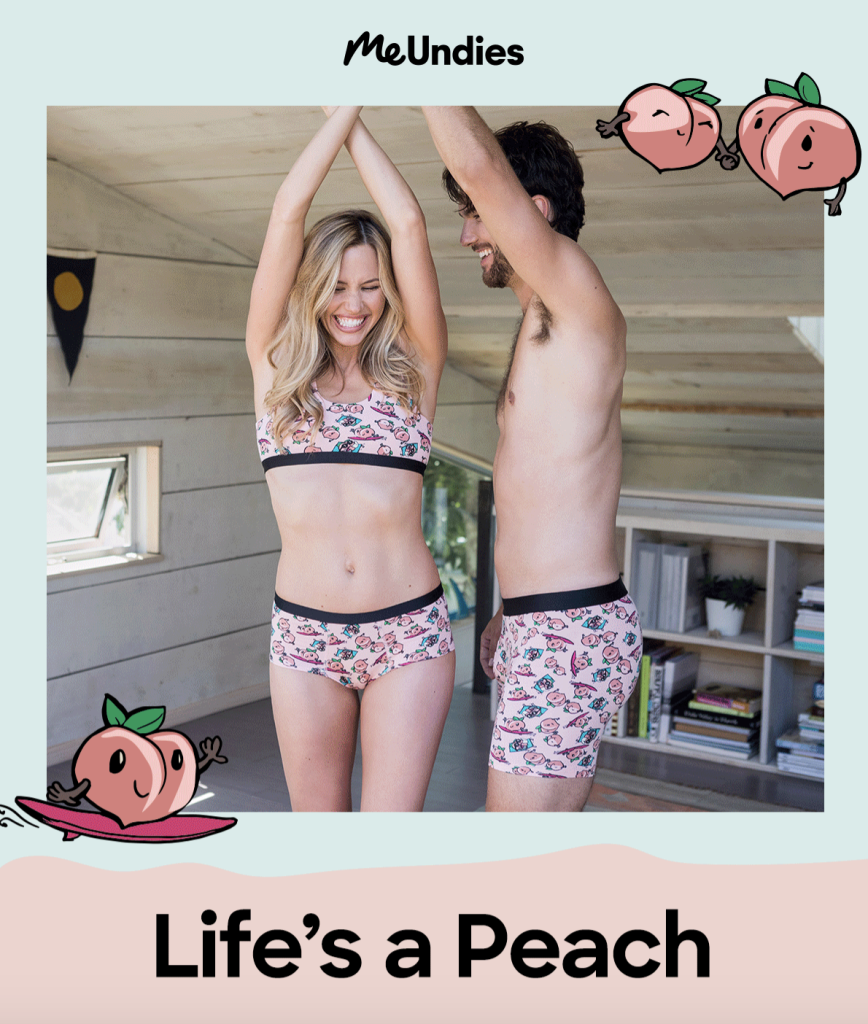 Well, we thought we would give this a try and it really adds some "cheeky" fun to our vacations! We have everything from the brand new "Life's a Peach" collection with juicy peaches enjoying the beach, to Cactus and Agave plants, to Jellyfish that actually glow when exposed to black light. The company is always releasing new adventurous prints that fall under a tropical or vacation theme. Recent releases include sharks, nautical stripes, palm leaves and even the bootyful Fool's Gold print that has shiny gold foil in the design.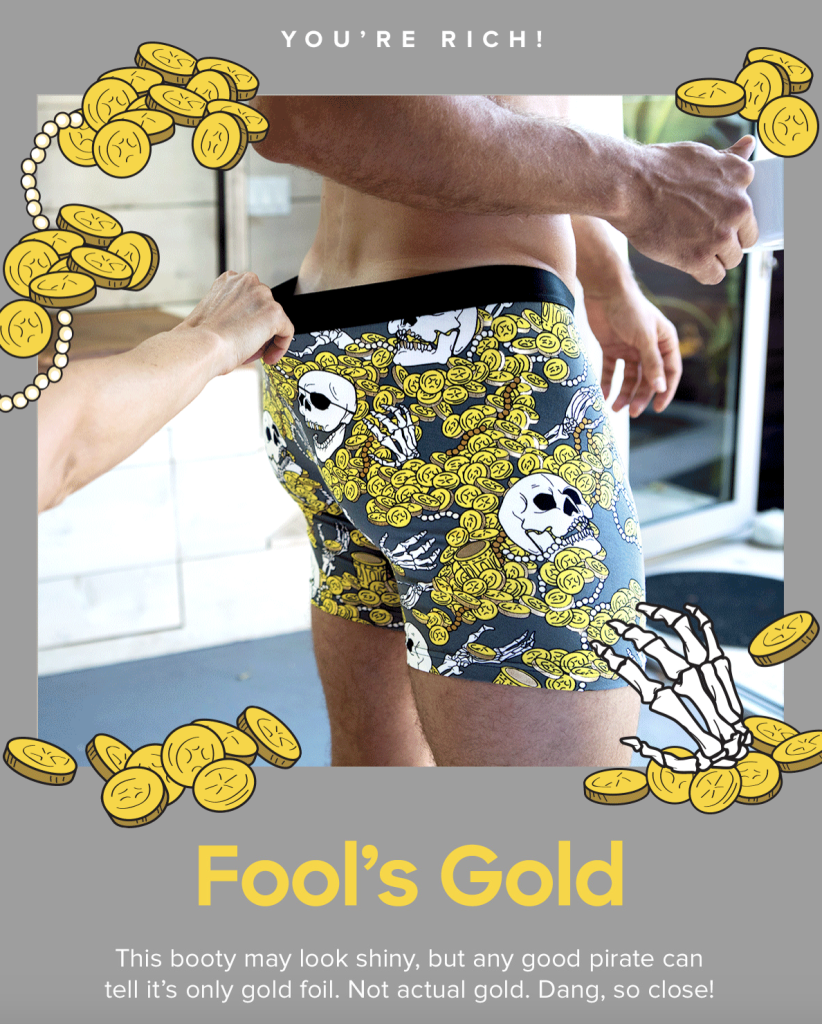 If any of these options sound fun to you, MeUndies has your butt covered!
In fact, they have over 7 million butts covered. The company is so confident that you will find their undies so soft and comfortable that they offer your first pair risk-free. If you don't love them you can return them for a full refund with no questions asked. You can even receive 20% off your first order. We loved them so much that we signed up for their free membership to receive new matching pairs each month. We can even choose from the tropical designs or classic colors each month, or skip a month if we do not find any that we like. It's really flexible. Enjoy your next vacation with MargaritasOnTheBeach.com and your fun new tropical vacation themed MeUndies!