You are one step closer to the soft sandy beach with that refreshing Margarita in your hand! With more than 20 years of travel industry experience, we know what to recommend and more importantly what NOT to recommend. You can reserve many of our vacation options for as little as $50. Full details >
We are here to help you plan the perfect vacation, whether you are looking for a Girlfriend Getaway, a Honeymoon or Destination Wedding, an active vacation or simply relaxing and reconnecting. We also have opportunities available to help give back to the people of the destination that you visit.
If you are the laid back and flexible type, be sure to check out our Happy Hour for some amazing deals!
Would you like a recommendation from the bartender? Take a look at our Top Shelf Resorts.
Need some instant gratification? Check out these last minute deals and start packing. Or request a free quote and we can find one for you.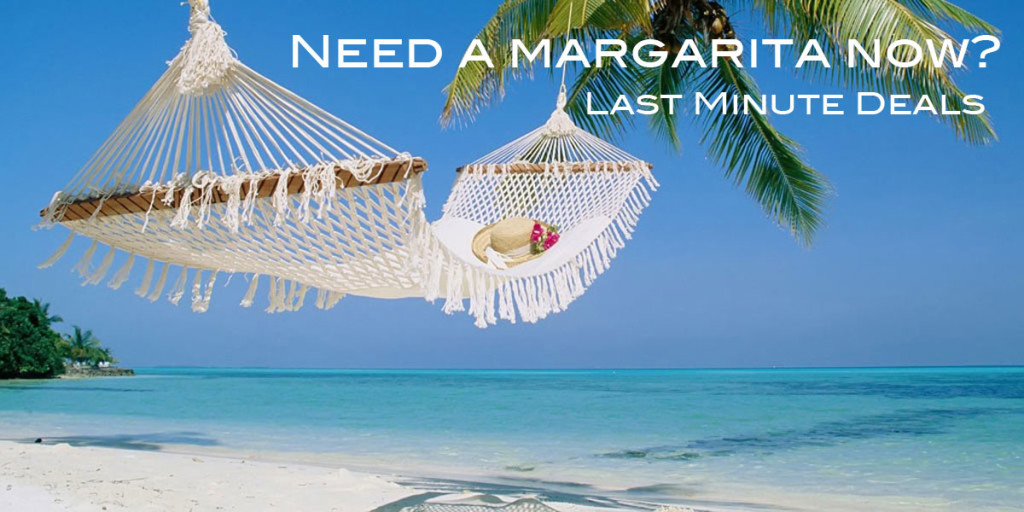 Feel free to contact us or step up to the bar to have us start planning your vacation! If you would like to plan and book online yourself, you can always mix your own!
After you book, be sure to put an umbrella in it! This is the place for add ons that make your vacation the best experience possible.